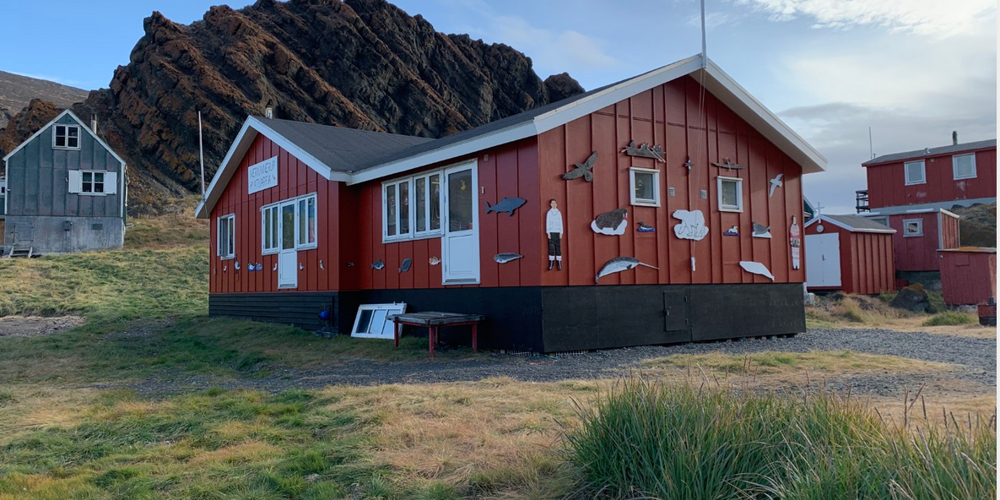 Grönland - der Blick ins ferne Ausland
Lars Poort, Assistenzprofessor in Science Education an der Universität von Grönland, erzählt über das iPad-Projekt "Kivitsisa", das die Uni mit den 1. - 10. Klassen durchführt.
Während rund 45min erzählt Lars über das Projekt (und die Schulen in Grönland), nachher steht er 45min für Fragen zur Verfügung.
********
Lars Poort, Assistant Professor in Science Education at the University of Greenland, talks about the iPad project "Kivitsisa", which the university is running with the 1st - 10th grades.
Lars will talk about the project (and the schools in Greenland) for about 45 minutes, after which he will be available for questions for 45 minutes.
********
Über das Projekt / about the project
"With KIVITSISA all five municipalities of Greenland want to take the education in the primary school of Greenland in a new direction. Within the world of education 21st century skills are being discussed. This term refers to the fact that the students should be ready to solve unknown problems, collaborate with others and communicate through a number of different media. All this must be done with a well-developed critical sense and formation. With iPads for everyone and with the improved internet access, there will be new possibilities for developing the learning-processes, and for achieving such competences. It is important to point out, that technology itself doesn't solve the problem. iPads, internet, digital learning tools and more doesn't create more learning. It is all about HOW the new tools will be implemented in the learning. To do so a well-defined educational direction is needed."
Das Webinar findet live und in englischer Sprache statt.
*******************************
--> LOGIN to the webinar:
https://afi-zh.webex.com/afi-zh-de/j.php?MTID=md8b7ec075c0443c766fa0e30a2e73267
Meeting-Kennnummer (Zugriffscode): 183 223 8645
Meeting Passwort: vUY9NVZ22
*******************************