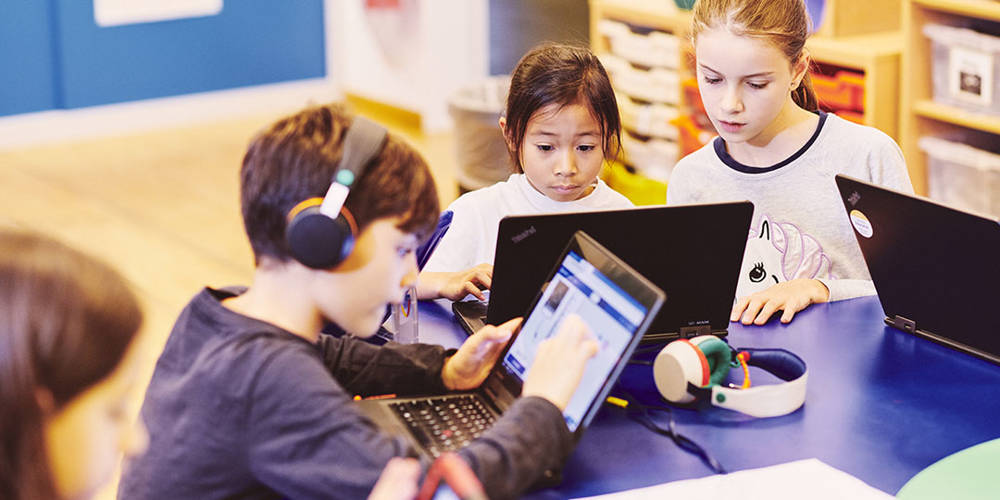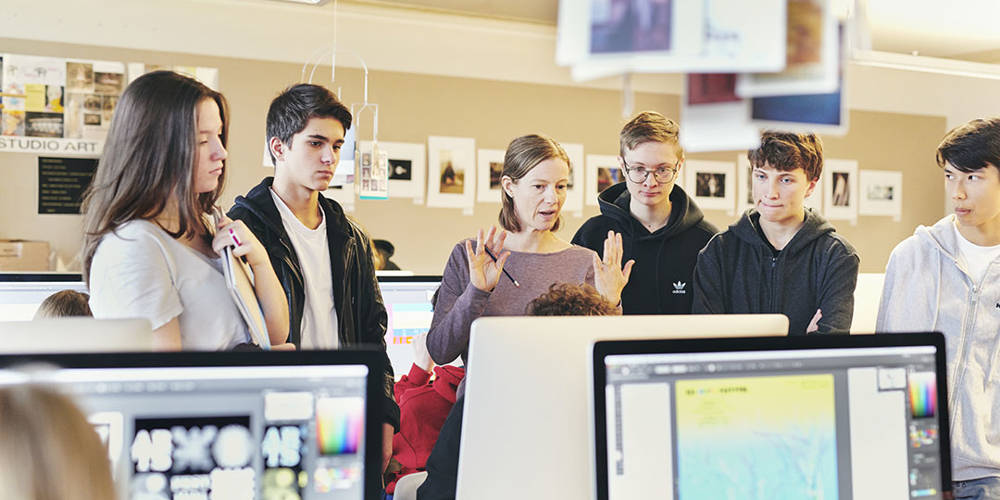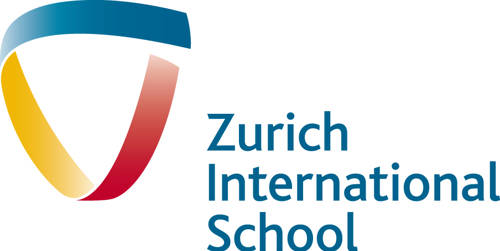 Zurich International School
Zurich International School (ZIS) - Zurich's longest accredited international school - is where 1,200 students learn and develop in a challenging and nurturing multicultural environment. ZIS is comprised of three campuses and has over 55 nationalities and 40 mother-tongue languages represented in the school community.
Educational technology is grounded in the ZIS Vision and Mission. Students and faculty have access to a technology-rich learning environment at all campuses. Whether it is to follow a line of inquiry or solve complex problems, our students work in a 1-to-1 setting, using the appropriate technology to meet their learning goals.
Learning experiences at ZIS occur in and out of the classroom and online platforms keep students and teachers connected so students can develop and maximize their potential. Faculty promote digital citizenship across the curriculum and students are taught about using technology responsibly.
Students and teachers participate in authentic STEM (Science, Technology, Engineering, and Maths) learning experiences through the curriculum, the community and extra-curricular offerings. Our STEM Labs complement the Maths and Science curriculum as well as hosting programs for robotics, programming, and design. Activities such as student-led live streaming of events, a F1 in Schools club and [email protected] offer authentic and competitive options for students. Strong connections within our community and external organizations connect our students with experts and opportunities outside the school.
Here are just some of the After School Activities offerings:
- STEM/Tinkering Lab
- Robotics/Programming Club
- F1 in Schools
- Geocaching Club
- Math Club
- Swiss Young Physicists' Tournament
- TEDx
- Science Club
- Programming Club
- Live Streaming Club
- Design Club/ Makerspace Club